JTSA Japan Transportation Service Association - Providing Chauffeur Service in Japan, Hire Car with Driver.
We are looking for Partners from All over the World to Japan, coorpaeate with Hire Business in Japan. We will present you Agent Special Price and List too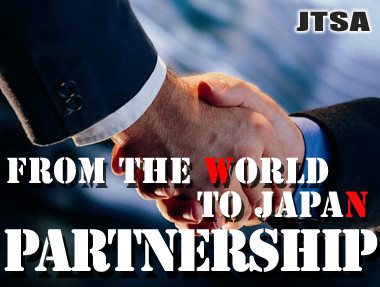 TOKYO-JAPAN  Hire・Rent a Car・Chauffeur Service
"Driver is Tour Leader"
We are looking for Partners(Travel Agency) from all over the world.  We are not only Chauffeur Company but also Travel agent.
In other word, Tour leader drives the car, so, you or your clients can go flexibly everywhere, or, Driver will recommend where to go.
[What we can provide are] 
-Chauffeur Service(Hire, Rent a car with Driver) from Premium Class to Reasonable Class with English Speaking Driver
-Hotel, Onsen ryokan booking with reasonable price that can be gotten only inside of Japan.
-Be able to advise you place to see in Tokyo, Yokohama, Kamakura, Fuji Mountain, even Kyoto Osaka.
-Can suggest and reserve from Premium to Reasonable class restaurant.
[Chauffeur Japan Features]
-Driver has National qualification of Tour Leader and can speak business level English. Driver will assist whenever client need and assist.