Kansai "Kyoto, Osaka, Nara, Hyogo(Himeji, Kobe)" tour 4 days for Hire Car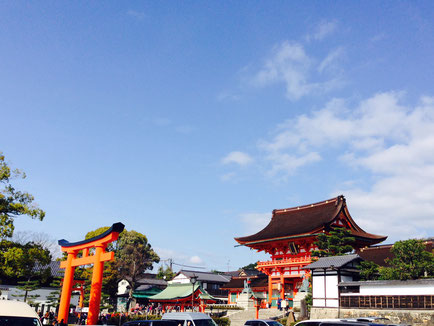 Kansai "Kyoto, Osaka, Nara, Hyogo(Himeji, Kobe)" tour 4 days Schedule
Day 1
Pick up at KANSAI AIRPORT
[OSAKA]
Osaka Shinsaibashi shopping street
Osaka castle
Check in Hotel
Stay at Osaka or Kobe port Island area
Day 2
08:00 departure from hotel
[HYOGO - Himeji & Kobe]
Himeji Castle
Rokko mountain with 100 million dollar View
Kobe Port & Meriken Park, Umie shopping mall
[KYOTO]
-Arashiyama area
Tenryuji Temple
Togetsu Kyo Bridge
Stay at  Kyoto or Ohtsu area
Day 3
[KYOTO]
07:00 Departure from Hotel 
-Kiyomizu Temple
-Kinkakuji Temple
-Fushimi Inari Shrine 
[NARA]
-Nara park and Todaiji with statue of Buddha
Stay at Kyoto or Osaka
Day 4
[OSAKA]
*Kaiyukan Aquareum
*Outlet Mall near by Kansa Airport
Departure from KANSAI AIRPORT
*If there is time. 
[Price for 4Days]
Hi Ace VIP for 5-9 passengers
JPY 350,000.-
Alphard or Vellfire for 1-5 passengers
JPY 320,000.-
Prius or similar 1-3 passengers
JPY 300,000.-
**Remarkes**
-Max 10hours/a day
-Prices are all inclusive except for Passenger's Personal Expense such as Accommodation, Admission, Meal, Drink, Souvenir etc. 
-Schedule subject to change due to unexpected reason such as traffic condition etc.
-Please feel free to ask quotation for another Course!!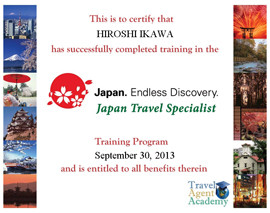 [Contact]
E-mail: sales@car-jtsa.com   /   Request Form: Reservation, Estimation
[Our Services]
-Chauffeur Service(Hire, Rent a car with Driver) from Premium Class to Reasonable Standard
 Class with English Speaking Driver
-Hotel, Japanese Traditional Ryokan and Reasonable Accommodation booking
-Be able to advise you place to see in Tokyo, Yokohama, Kamakura, Fuji Mountain,  even Kyoto and Osaka.
-Airport Transfer
-Driver is not only driver but also Tour Leader who has National qualification of Tour Leader.  
 Driver will assist whenever client need translation and assist and give them Idea where to go,
 then, take them to the place with the car quickly.
-etc.
[JTSA Office]
1-29-9, Kanahodo, Asao-ku, Kawasaki, Kanagawa, Japan (next to TOKYO)